"Thanks for visiting our web site."
Shore Acres State Park
The Shore Acres Information and Gift Center will be closed from January 1-3 for inventory and reopen on January 4th. It will be open daily from 11 am to 3 pm for the months of January and February and first few days of March. Starting March 4th, it will be open every day from 10:30 am to 4:30 pm. The gardens are open daily during normal park visiting hours 8 am to dusk including holidays. A $5.00 parking fee or valid OPRD parking pass is required per vehicle.
Please enjoy the video tour created by Allan Ledesma & Francisco Rojas of EPUERTO.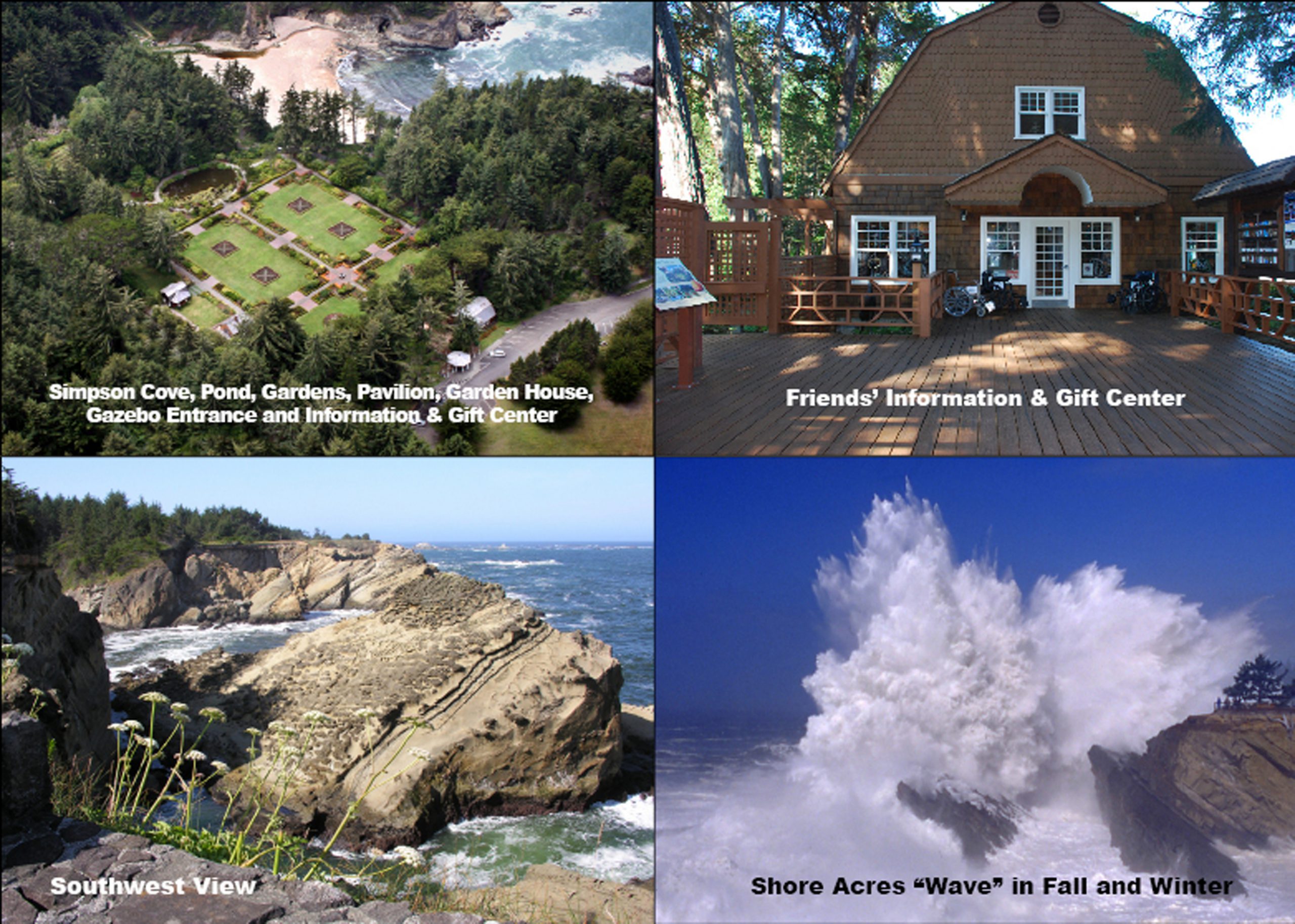 NO DOGS OR OTHER ANIMALS ALLOWED OUTSIDE VEHICLES
EXCEPTION: SERVICE ANIMALS | 541 888 3732 | SOME WHEELCHAIRS AVAILABLE
PER VEHICLE PARKING FEE – Free with current OPRD Annual Parking Permit, or Coastal Passport, or current Campground Receipt posted in your windshield.

$5.00 Cash

when entrance booth is open or in a machine when the booth is closed.

Credit cards and Debit cards are not accepted.

Checks are accepted when the entrance booth is open.
Park Hours: 8:00am to Dusk – Varies with time of year. Observe posted closing times at entrance.