"Thanks for visiting our web site."
Shore Acres State Park
GENERAL ADVISORY
Due to the Covid-19 threat, the Shore Acres Information and Gift Center is closed to protect the health of our volunteers as well as visitors. We will remain closed as long as needed to keep us all safe. Oregon State Parks & Recreation Department has guidelines for visiting their parks safely. These can be found at oregonstateparks.org under their
frequently asked questions page
.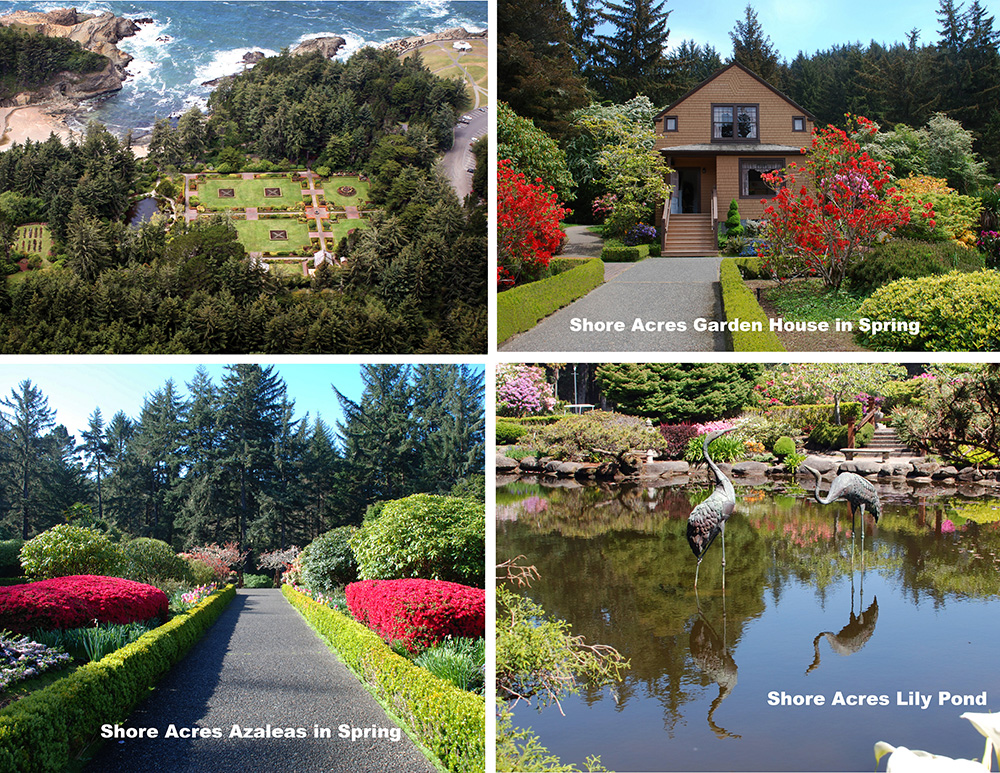 NO DOGS OR OTHER ANIMALS ALLOWED OUTSIDE VEHICLES
EXCEPTION: SERVICE ANIMALS | 541 888 3732 | SOME WHEELCHAIRS AVAILABLE
PER VEHICLE PARKING FEE – Free with current OPRD Annual Parking Permit, or Coastal Passport, or current Campground Receipt posted in your windshield.

$5.00 Cash

when entrance booth is open or in a machine when the booth is closed.

Credit cards and Debit cards are not accepted.

Checks are accepted when the entrance booth is open.
Park Hours: 8:00am to Dusk – Varies with time of year. Observe posted closing times at entrance.